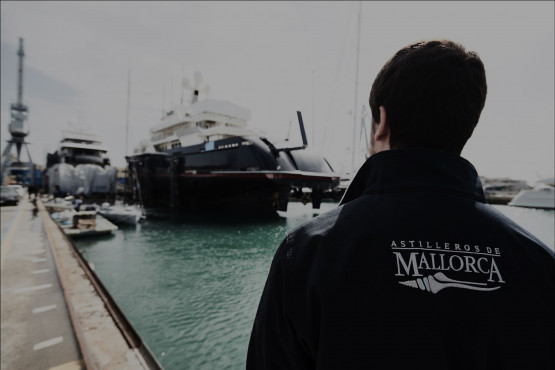 Astilleros de Mallorca
Nautical repairs in general
Port Tarraco hosts representative offices of one of the most important Yacht refit and repair shipyards in the Mediterranean and one of the few left in the world with proprietary in-house workshops.
Founded in 1942, Astilleros de Mallorca is a fully equipped and specialised shipyard, offering a wide range of services, from refit and repair to technical expertise and advice, spares and equipment procurement and planned maintenance management. The Port Tarraco´s office of Astilleros de Mallorca dispose with
experienced management team with varied backgrounds, including naval architects and technical experts, backed by a team of highly specialised craftsmen.
Operating  across four sites, the main integrated shipyard in Palma, the adjacent STP yard, Freire's new build shipyard in Vigo and now Port Tarraco, Astilleros de Mallorca meets all the required quality and safety requisites of the most important Classification Societies and Associations.
Contact person
Salvador Domenech