THE SAILING BOAT SHTANDART SHOWS ITS SECRETS TO CITIZENS AT MARINA PORT TARRACO
For a month, the Shtandart sailboat returns to Port Tarraco and will open its doors to the public every weekend between 11 a.m. and 7 p.m.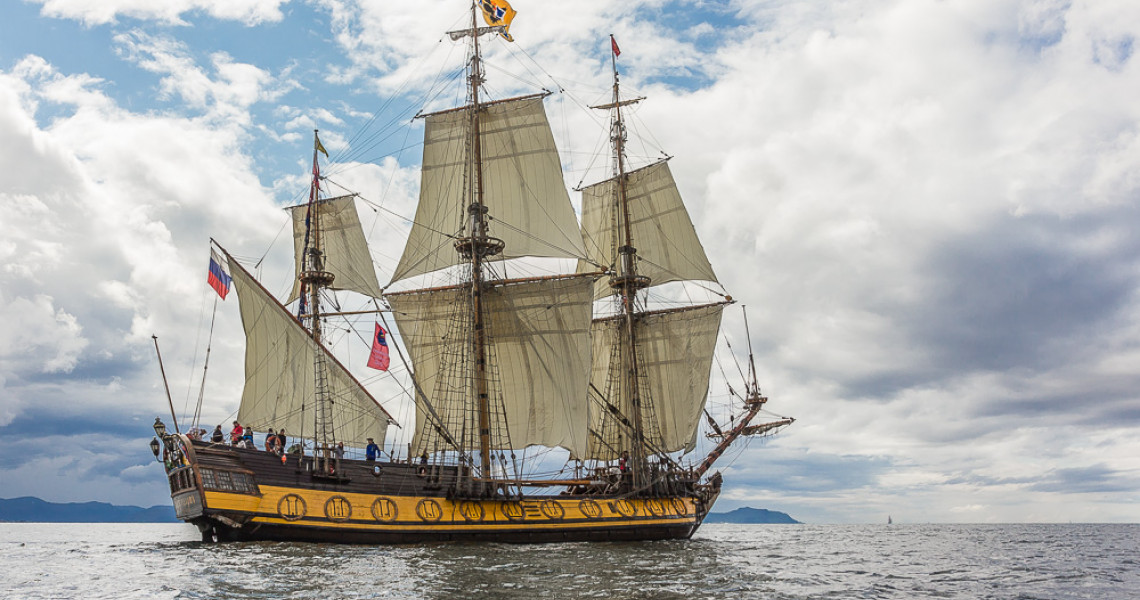 Shtandart is 34.5 meters long and its highest mast is 33 meters. It is a replica of the ship built by Tsar Peter the Great, who participated in military actions in the Northern War.
The citizens of Tarragona will be able to enter, for a few hours, in a historical atmosphere full of curiosities between the crew and volunteers of this spectacular sailboat-school.
About The Shtandart
Shtandart is the name given to the first ship in the Baltic Fleet, built in 1703. Its first captain was Tsar Peter I, who is said to have worked on its construction for a whole year.
After taking part in military actions during the Great Northern War, in 1719 he was discharged. Under the edict of Tsar Peter the Great, the preservation of this sailboat was dictated as a monument to the Russian naval industry. Unfortunately the weather conditions were against it and not even the restoration process ordered by the Tsarina and Empress of Russia Catherine I, Peter the Great's second wife, could have become effective due to their deterioration.
The same empress then dictated the construction of a new Shtandart that would not start until 300 years later. In 1994 a group of enthusiasts and after many years of research began to work on its reconstruction in St. Petersburg, with very old shipbuilding techniques together with the latest technologies of the moment.
The current Shtandart has mixed sail and motor propulsion. It is also decorated with cannons that, although they can fire loads of gunpowder, never fire projectiles.