PTW SHIPYARD & PORT TARRACO SUPERYACHT CREW EVENT
Save the date 05th - 06th March 2020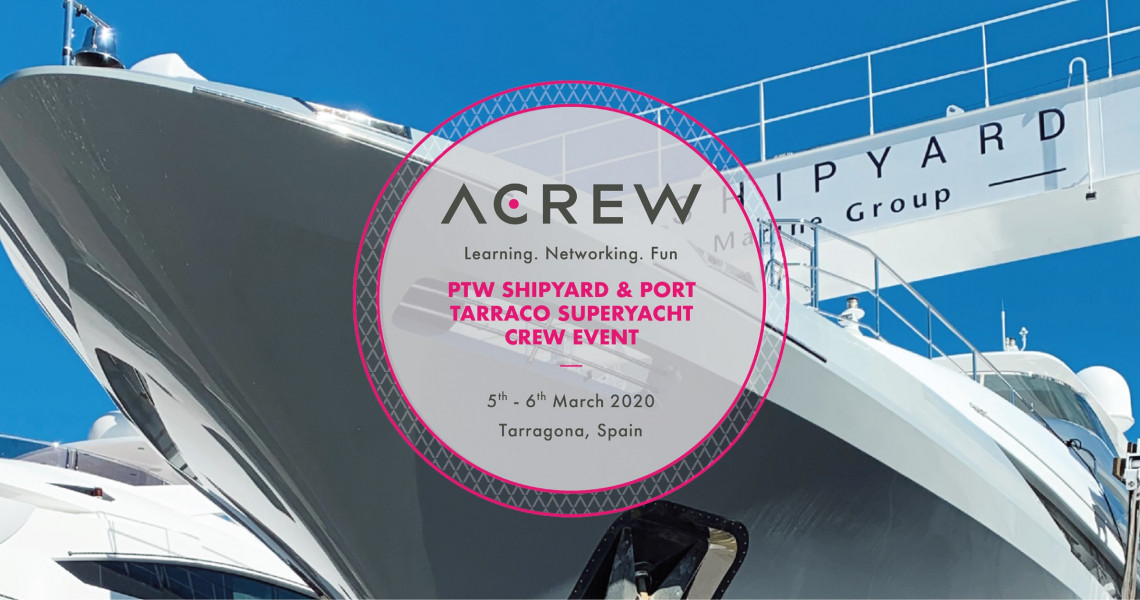 PTW Shipyard and Port Tarraco have the pleasure to welcome you to Tarragona on the 5th and 6th of March  for an exciting networking event available for all departments on board. 
Enjoy the workshops, meetings and have fun with the activities that ACREW Team and us have prepared for you. Drinks with live music in the evening and a tasty BBQ on PTW's Shipyard docks.
Any crew can join us from outside the shipyard or marina. We invite you to be part of it!