We are delighted to announce that the team of Marina Port Tarraco will attend the 31st and last chapter of The Pinmar Charity Golf Tournament, one of the most interesting and prestigious event of the yachting social calendar, from 17th to 19th October at Son Gual Course in Palma de Mallorca (Spain).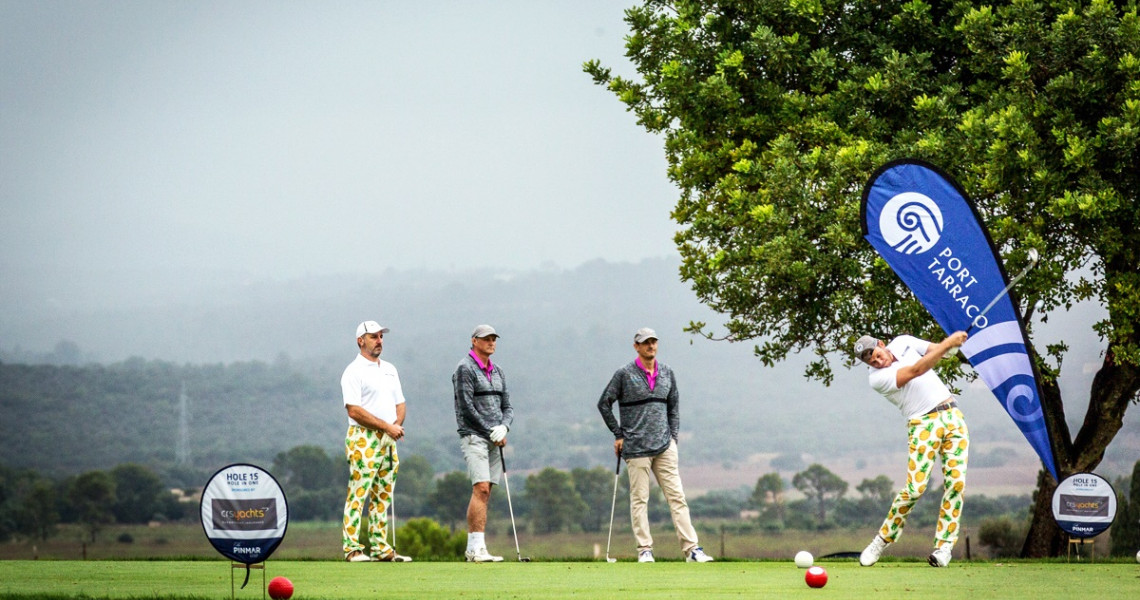 Marina Port Tarraco is extremely proud to be sponsoring the champagne bar located on the terrace at the Club House and to raise funds for local and international charity initiatives. In fact all funds raised by the champagne bar will go directly into the Pinmar Golf Charity Fund.
The Pinmar Golf is today one of the most important corporate golf tournaments in the world with the participation of about 75 teams of competitive golfers that will play a Texas Scramble over four sessions across two days, battling it out for prizes such as best yacht team, best industry team, and individual prizes such as longest drive and nearest-the-pin. The Golf Son Gual in Palma de Mallorca is one of the most exclusive golf courts in Spain and that suits players of any level.
We look forward to meeting you in Palma de Mallorca from October 17th to 19th also to have the opportunity to discuss your berthing needs and to tell you more about the exclusive services that Marina Port Tarraco can offer to you during your stay at The Home of Giants surrounded by the amazing town of Tarragona.